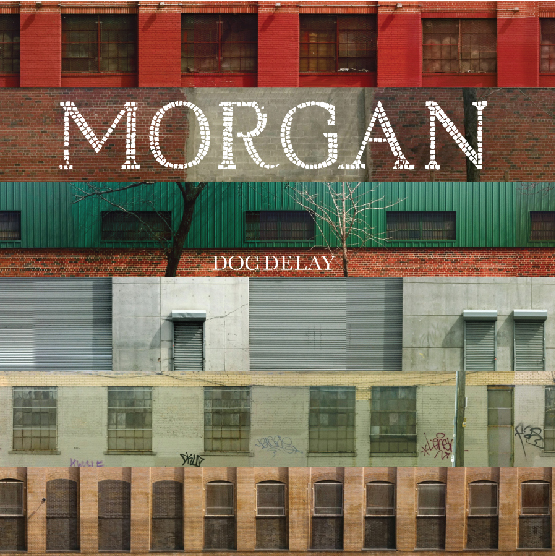 This site has been neglected for a while now, but it's only right that I return on this occasion–The release of my first solo LP, "Morgan."
A couple years ago I connected with Thes One from People Under the Stairs about his interest in my Galactic mix series. He asked if I would be interested in joining a small co-op of artists he was starting, to counter the changes in the music industry. The opportunity was very welcomed and really reinvigorating. I had always planned on releasing my own album at some point, but had never really thought about the direction I wanted to take. As always, I just kept making music, but now with the idea in the back of my mind that each song should fit as part of a whole. I needed a "sound," and making an album using nothing but samples was not it.
I had a small arsenal of musical instruments I tinkered with here and there, but they pretty much collected dust when it came to releasing stuff  and merely served to be used for making sounds. One day I picked up a guitar and started playing along to a sample I had looped up in Pro-tools. When I was done, I muted the loop and was left with a fairly competent sounding guitar track. Then, I fired up the Fender Rhodes and played along with the guitar. I had no idea, but I was actually perfectly capable of writing my own stuff without the use of an MPC. I just needed to step up my fidelity to fare the sounds on those old records. I spent some money on amps, mics, pre-amps, and outboard effects, and went to town.
My friend Jeremy Page had a studio where I would mix the tracks when I was done at home. He was about 20 minutes away by foot, and I traversed that path over and over for years. As the record came together, and ran closer and closer to fruition, I began to realize what an integral part the walk had played in the process. The repetition and minute changes in routine blended with the music in my headphones as I reviewed it in transit, walking the route down one main corridor. That street was Morgan Ave.
After 20 years of DJing, 3 EPs, and countless mixes, I've finally settled into a comfortable place with the music I call my own. I no longer have any doubt in my legitimacy as a musician, and I intend to stay on this path and improve daily. This record is a metamorphosis and the transition to that path.
'MORGAN' is available digitally on Itunes, and on vinyl from us directly at Piecelock70.
Upcoming Events

Doc Delay on ITunes

Search Blog

Categories